Aurora Northern & Southern Lights Projector
(1 review)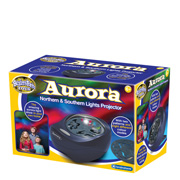 This incredible toy allows kids to explore the mysteries and secrets of this naturally occurring phenomenon. For centuries the Northern & Southern Lights have intrigued scientists all over the world. Instead of travelling to the polar regions of the Earth to witness this incredible spectacle, children can now create this amazing light show in their own bedrooms.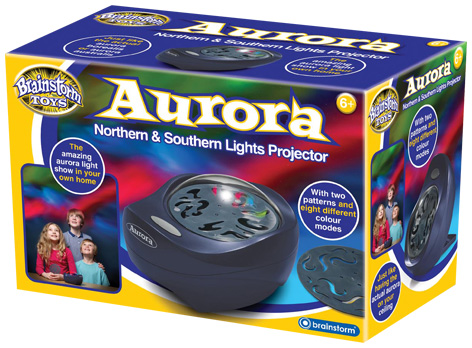 The Aurora Northern (aurora borealis) & Southern (aurora australis) Lights Projector uses a series of coloured LED lights to display moving Aurora lights in up to eight different colour modes and two different patterns. A full colour instruction booklet is also included that explains in more detail the scientific explanations for this gorgeous spectacle.
The projector can be set to automatically scroll through the different patterns, or kids can select their favourite one to help them drift off to sleep. An automatic shut-off feature preserves battery life when the toy is inactive.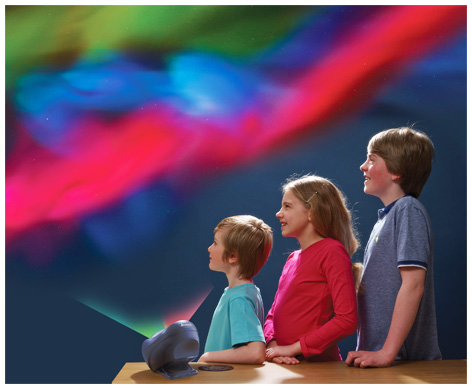 This toy is just one of a series of educational and scientific toys from the clever designers at Brainstorm. These include the Space Explorer Projector, the 2 in 1 Globe of Earth & Constellations plus the ever popular RC Illuminated Solar System.
RECOMMENDED RETAILERS

Amazon
The world's most famous online retailer sells an unparalleled selection of toys.
Buy the Aurora Northern & Southern Lights Projector now >>