Bugs In The Kitchen
No customer reviews yet. Be the first.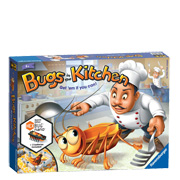 There's no doubt that German company Ravensburger are at the cutting edge of new product designs and developments. After negotiating a deal with Hexbug, they created a game called Bugs in the Kitchen that includes a special edition Hexbug Nano character that looks remarkably like a cockroach.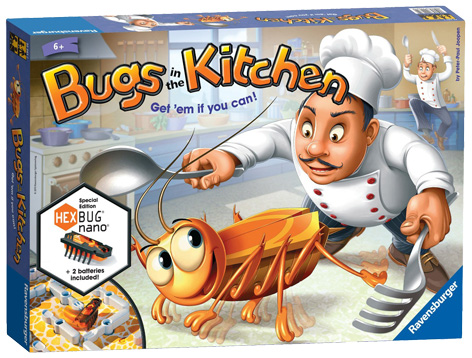 Designed for kids aged 6 and over, Bugs in the Kitchen is suitable for 2-4 players. The crazy little character scuttles around the 3D game board kitchen and players have to grab knives, forks or spoons to try and catch him! Once he's in the trap you earn a token, and the first player to five tokens is the winner!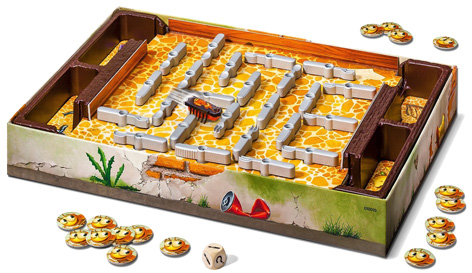 RECOMMENDED RETAILERS

Amazon
The world's most famous online retailer sells an unparalleled selection of toys.
Buy Bugs In The Kitchen now >>