Chugger Championship Playset
No customer reviews yet. Be the first.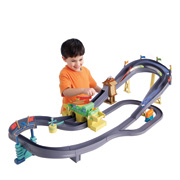 The Chuggington Die Cast Chugger Championship Deluxe Rev & Race Playset is a kid-powered playset that's full of action! Powered by hand, this expansive set sees Die Cast Koko and Harrison engines pitted against each other to find out who will be the Chugger Champion.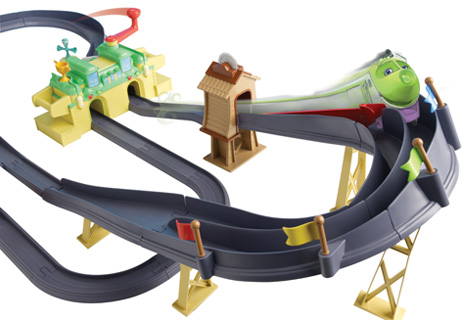 The set is built for speed with over 4ft of track, flags, and special racing destinations. The engines are started by pressing down the starting gate, and once the engines are released they whizz past Vee into the kid powered tunnel launcher. They then go through the Saw Mill and out on to the specially designed banking track. Vee's switch gate keeps track of each lap until the winner shoots through the trophy tunnel and out to the fuel depot. One or more engines can be raced around the track.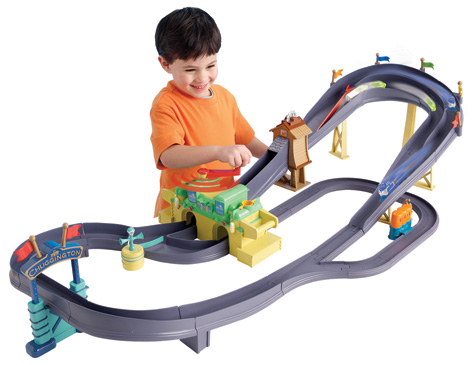 There's a different result every time because the actions of each engine can be changed as they race. The first trainee to shoot through the finish line makes the trophy pop up to show the winning engine. This iconic set includes Harrison and Koko character engines, track and destinations. Add too your Chuggington Die Cast play sets to create a fun filled world of Chuggington.
RECOMMENDED RETAILERS

Amazon
The world's most famous online retailer sells an unparalleled selection of toys.
Buy the Chugger Championship Playset now >>