Cra-Z-Loom
No customer reviews yet. Be the first.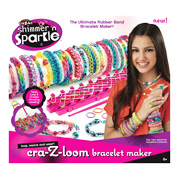 Cra-Z-Loom has been described as 'the ultimate rubber band jewellery maker'. This cleverly designed toy is supplied with an initial stock of over 600 rubber bands of many different colours. These can then be stretched in any mixture over the loom maker to create a gorgeous selection of wearable bracelets or even pendants and rings.
Imaginations can run wild with colour combinations from various shades of red, pink, blue, green, yellow and purple as well as white and black bands. Refill packs of solid and neon shades are available, and coloured beads can also be woven into the creations to make them even more unique.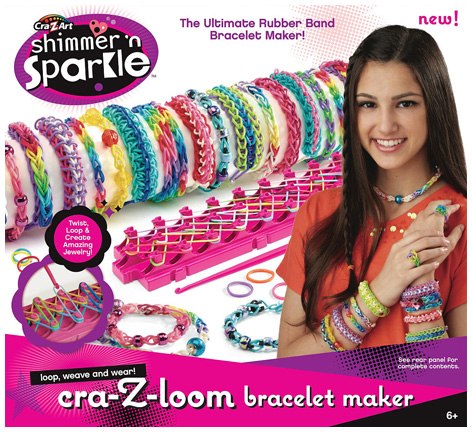 Really proficient users of the Cra-Z-Loom can even craft wearable belts that match all their other items of jewellery. Distributed in the UK by Character Options, this toy can help girls improve their creative talents whilst making something useful for themselves, as well as for their family and friends.
RECOMMENDED RETAILERS

Amazon
The world's most famous online retailer sells an unparalleled selection of toys.
Buy the Cra-Z-Loom now >>