Nerf N-Strike Elite Demolisher
No customer reviews yet. Be the first.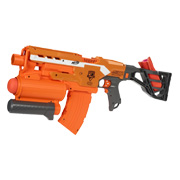 With a massive 85 feet firing range, the Nerf N-Strike Elite Demolisher 2-in-1 Blaster is an impressive toy both in power and size. Featuring a revised missile design for better aerodynamics and accuracy, this toy is supplied with ten darts in a specially designed banana clip as well as two projectiles.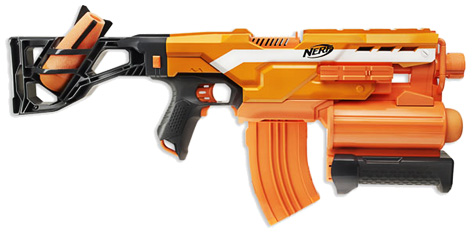 The product uses a speedy motorised firing system and is suitable for kids of 8 years old and over. There are also plenty of teenagers and dads who would like a go with this fantastic toy gun. Check out the awesome Nerf Demolisher 2-in-1 Blaster in your local independent toy shop or purchase from a number of online retailers.
RECOMMENDED RETAILERS

Amazon
The world's most famous online retailer sells an unparalleled selection of toys.
Buy the Nerf N-Strike Elite Demolisher now >>