Fox In A Fix
No customer reviews yet. Be the first.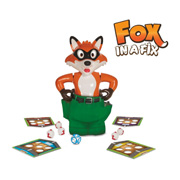 While cheeky fox has trouser trouble, rescue your chickens on the double!
A naughty fox has broken into the chicken coop and is attempting to make off with your prize chickens. But wait, he has been too greedy and his pockets are so full he canít keep his trousers up! As he loses grip of his trousers and the chickens are set free, itís the perfect opportunity to rescue them and get them back to the safety of the chicken coop.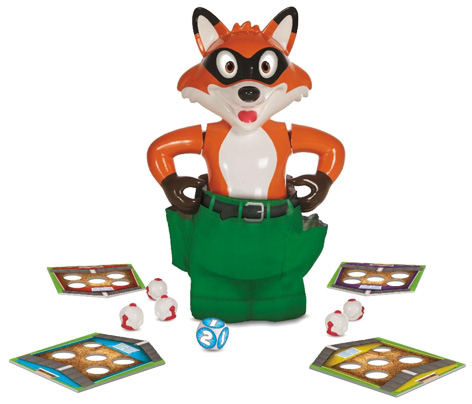 This action packed game calls upon players to take turns to add a chicken or two to the foxís pockets. Everyone must stay alert though, as, at any time, Mr Fox could lose grip of his trousers, sending the chickens tumbling everywhere. The first player to fill their chicken coop up with chickens again will win.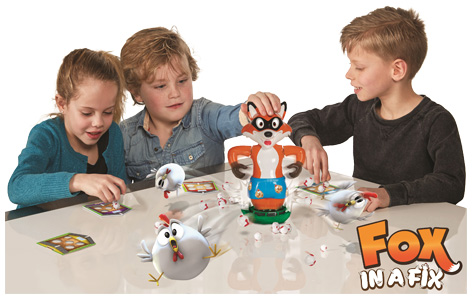 Fox in a Fix is perfect for players aged 4+ and for 2 to 4 players. No batteries required.