Geode Discovery Kit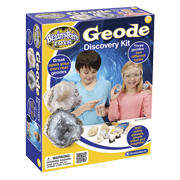 Brainstorm are renowned for their unique take on educational toys and pride themselves on creating fascinating products to truly engage and entertain children while teaching them about the world around them.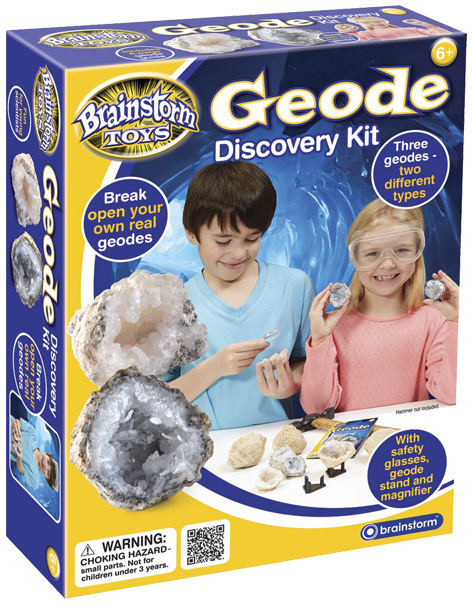 The Geode Discovery Kit is a brilliant new addition to the range and will inspire your little ones. Each innovative kit comes with three quality geodes which are unique hollow rocks which occur in certain sedimentary and volcanic rocks.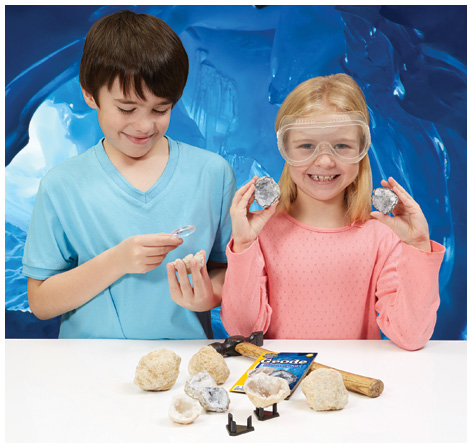 Simply don the enclosed safety glasses and then tap the geodes with a hammer to reveal the unique crystal treasure inside. Compare the stunning crystals in each and find out more about this unique phenomenon with an informative guide. You can display your geodes on a display stand.
RECOMMENDED RETAILERS

Amazon
The world's most famous online retailer sells an unparalleled selection of toys.
Buy the Geode Discovery Kit now >>