Joggle
No customer reviews yet. Be the first.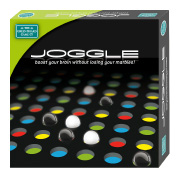 Described as a "brilliantly simple, mind-sizzling two player strategy game" Green Board Games have yet another winning product on their hands with Joggle.
With a sportsmanly doff of its hat to games like Tic-tac-toe and Connect 4, Joggle is an immensely enjoyable board game that consists of a stylish board with 64 places for players to put their marbles. The player who's able to create a rectangle of 6 marbles wins. Sound easy? Well, depending who you're playing against you may have to take an offensive or defensive strategy - and you may have to adjust this strategy as the game progresses!
Combining, strategy, luck and a healthy hint of ruthlessness, Joggle is fantastic fun and will guarantee hours of play value for its £20 price-tag. What's particularly good about Joggle is that the rules can be adapted depending on the skill of the players. For younger children, a Joggle could just be a square of four marbles... or for especially skilled players, a Joggle could require two 6-marble rectangles to be linked!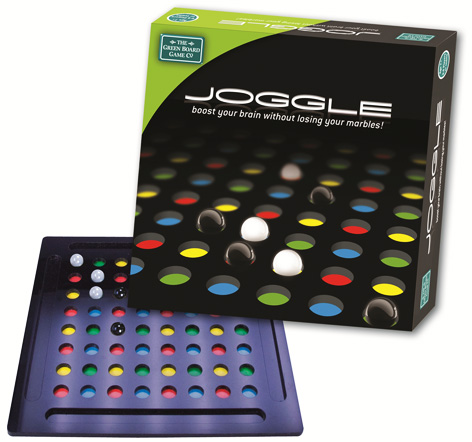 RECOMMENDED RETAILERS

Amazon
The world's most famous online retailer sells an unparalleled selection of toys.
Buy Joggle now >>