K-Force Blasters
No customer reviews yet. Be the first.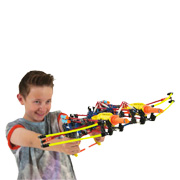 Well known construction company K'Nex entered the toy missile arena with a range of K-Force Build and Blast weapons. The hero product in the range is the giant Dual Cross blaster that first has be constructed from over 300 parts!
This awesome toy can be built any one of five different ways and even includes enough K'Nex pieces to build a set of targets. The soft foam darts can be fired two at a time and under ideal conditions can even travel up to 75 feet away. Smaller Build and Blast weapons are also available at a range of lower price points.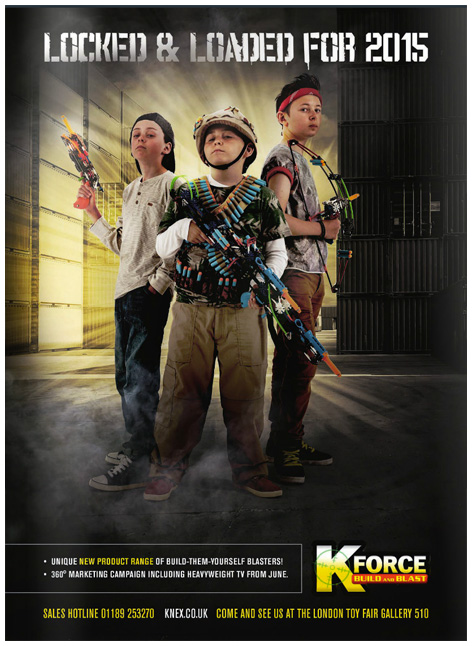 The darts are similar in size to those supplied by another well known toy gun manufacturer by the name of N**F! This similarity allows kids to swap ammo with each other whilst having a battle in the woods, park or playground.
RECOMMENDED RETAILERS

Amazon
The world's most famous online retailer sells an unparalleled selection of toys.
Buy the K-Force Blasters now >>