K'Nex Toys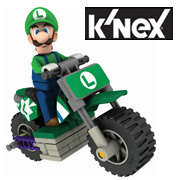 K'Nex styles itself as "the world's most creative construction toy" - a bold claim for a company that competes with the likes of Lego and Meccano in the construction toy genre. It has certainly managed to obtain significant popularity within this lucrative category since its launch in 1992 - and this shows no sign of slowing, thanks to the many new K'Nex toys that are launched each year.
As with many of the world's best ideas, the concept behind K'Nex toys is incredibly simple. Colour-coded plastic rods and connectors can be attached together to create an infinite number of different objects. Accessories such as pulleys, wheels, gears and motors have also been introduced to make the possibilities even more endless.

Whilst the company traditionally shunned the idea of incorporating TV and film characters into its toys, they broke from this tradition and started to partner with various major TV/film brands such as Sesame Street.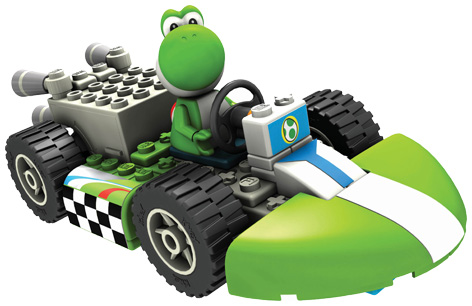 In further developments, K'Nex signed an agreement to manufacture a series of K'Nex Angry Birds themed sets. These feature many of the games popular characters, and include realistic launchers to help kids create some of the scenes. Plants vs Zombies sets also hit the mark with fans of this unique construction system, as well Roary the Racing Car and Super Mario.
K-Force Blasters are an incredible range of toy weapons launched from popular toy construction company K'Nex. Built from a variety of K'Nex parts, top of the range K-Force Dual Cross is constructed from over 370 pieces and can assembled in any one of six different versions. The soft foam darts can be fired up to 75 feet and each of five different blaster sets includes full assembly instructions.
HERO PRODUCTS

RECOMMENDED RETAILERS

Amazon
The world's most famous online retailer sells an unparalleled selection of toys.
Buy K'Nex toys now >>