Kinstructions
No customer reviews yet. Be the first.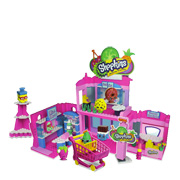 As Shopkins is one of the most popular brands of collectable toys, several other toy companies were quick to snap up the licences to make associated products. Trends UK were one of the first out of the blocks with their Kinstructions range. With a passing resemblance to LEGO sets, these individual construction themed playsets create a Shopkins world like no other.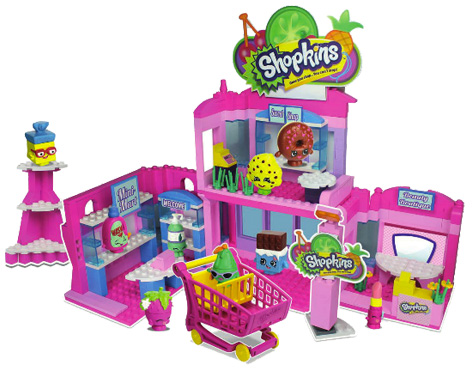 Each of the sets can clip together to create a massive shopping world that includes a bakery, café and supermarket checkout area. There's also a fruit and veggie stand as well as a shopping trolley, and a massive town centre set that contains almost everything a busy shopper could want.
Each of the Kinstructions sets includes a favourite Shopkins character that comes in three separate pieces. Kids can mix and match them all to create their own unique version or swap them with their friends.
RECOMMENDED RETAILERS

Amazon
The world's most famous online retailer sells an unparalleled selection of toys.
Buy the Kinstructions now >>