Matilda Your Tudor Girl Doll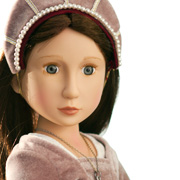 The Deluxe Matilda doll comes in a specially designed box containing the 16" tall articulated vinyl doll wearing a grey velvet dress with a plum taffeta kirtle. She also wears stockings and grey court shoes, historically inspired underwear and a beautiful headdress with pearl bead trim. A lovely silver key necklace completes this unique dolls outfit.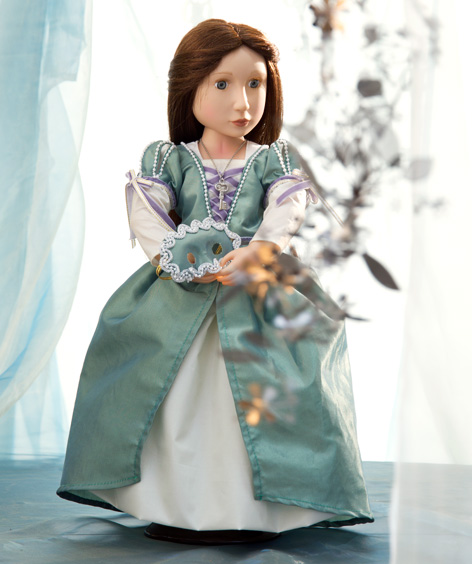 Also available is the novel, Matilda's Secret. This tells of the thrilling adventures of thirteen year old Matilda in the court of Henry VIII with her cousin Katherine Howard. Breathtakingly written by Sandra Goldbacher, this 180 page book also contains some beautiful illustrations. As the first in a planned series of historically inspired dolls, Matilda is perfect for girls aged 8 and over.