Octonauts Octopod Playset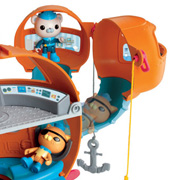 About the Playset
The stunning Octopod Playset from Fisher Price really brings this popular TV show to life. With so many features to play with, kids will have hours of fun exploring all the different working parts.
For starters, an OctoAlert button brings the playset to life with real phrases and sounds from the animated series. Two figures of Kwazii Kitten and Captain Barnacles are included, as well as a GUP-A vehicle and the Sea Turtle & Lobster animals that include some super-clever colour-changing bandages.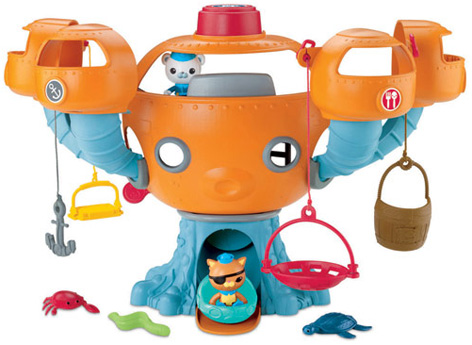 Plenty of other working features include hanging pods, removable floors, tentacle slides and a quick release lever to allow a figure to fall into the GUP-A ready for action and adventure! This playset provides the perfect backdrop for toddlers to act out all their favourite Octonauts adventures - and hopefully make up some new ones too!
RECOMMENDED RETAILERS

Amazon
The world's most famous online retailer sells an unparalleled selection of toys.
Buy the Octonauts Octopod Playset now >>