PinyPon Hotel
(1 review)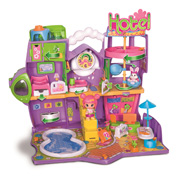 Kids who love the wonderful ranges of Pinypon dolls with their interchangeable bodies, feet and hair styles are going to be blown away by the hero accessory, Pinypon Hotel. Packed full of fantastic features, this playset measures a super-size 22 inches tall.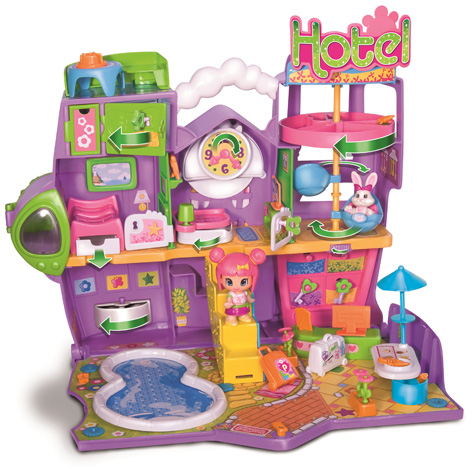 The miniature dolls can take a swim in the pool and then relax on the terrace for some serious sunbathing. Alternatively they may like a well-earned refreshing juice drink from the bar, or even take their pet dog for a walk in the hotel grounds.
The PinyPon Hotel is supplied complete with two Pinypon characters, a pet and a special wearable necklace key that can be used to lock up the hotel at night. Visitors to the hotel need never look the same by simply swapping clothes, hair or even heads on the lovable Pinypon dolls.
RECOMMENDED RETAILERS

Amazon
The world's most famous online retailer sells an unparalleled selection of toys.
Buy the Pinypon Hotel now >>