Pom Pom Wow
No customer reviews yet. Be the first.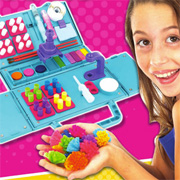 There can hardly be any little girl who hasnít tried making pom-poms! The clever designers at Character Options have created the perfect toy playset to make this job just a little bit easier! Called Pom Pom Wow!, this set contains everything you need to create a gorgeous selection of these popular craft items.
Everything is contained in the Dip and Create Station, a sturdy folding carry case which can easily be taken to friendsí houses so that everyone can join in the fun. A selection of pom-pom styles are included to start you off, together with a great choice of colour tints to make your creation completely unique.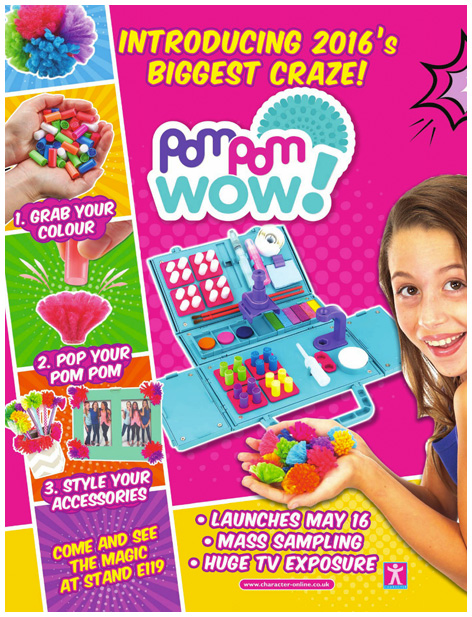 Use the finished items to decorate pencil tops, stick on to mirrors or pictures or even give them away to friends and family members! Pom Pom Wow! is one of the hottest crazes for little girls in a long time. Weíre sure that some little boys will want to be involved too!