Jumbo Inflatable R/C R2-D2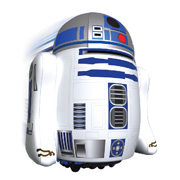 Following hot on the heels of the phenomenally successful launch of their Pump & Play radio controlled vehicles in 2011, Bladez Toyz signed a Star Wars licence to create a range of characters from the films. First out of the starting blocks is everyone's favourite: R2-D2. Like the other Pump & Play vehicles, Jumbo Inflatable R/C R2-D2 is made from an inventive inflatable super tough body shell that can withstand the hardest knocks and bumps.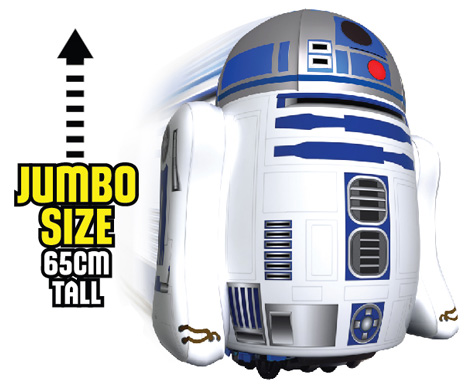 R2-D2 stands over 35 cm tall and once inflated and attached to the radio controlled drive unit, it's all ready to run. Suitable for outdoor and indoor use, the choice of different radio frequencies enables up to three kids to play at once. The handset incorporates easy to use controls that move the droid left, right, forwards and backwards as well as performing 360° spins and stunts. The clever self righting system means that Star Wars Pump & Play Jumbo Inflatable Remote Controlled R2-D2 will stand back upright, even when driven down stairs or knocked over!
More Star Wars Pump & Play inflatables are in the pipeline including a Stormtrooper, Boba Fett, Yoda and the inimitable Darth Vader. Customers should also watch out for a green version of the Google Android character.
RECOMMENDED RETAILERS

Amazon
The world's most famous online retailer sells an unparalleled selection of toys.
Buy the Jumbo Inflatable R/C R2-D2 now >>