Teksta Scorpion
No customer reviews yet. Be the first.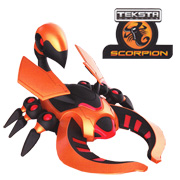 Everyone loves their Teksta Dalmations, Kittys or Dinosaurs, and they're joined by the most fearsome of all in the shape of the Teksta Scorpion. Featuring a sting in the tail (a pretend one!) this aggressive little character has an added level of electronic interaction.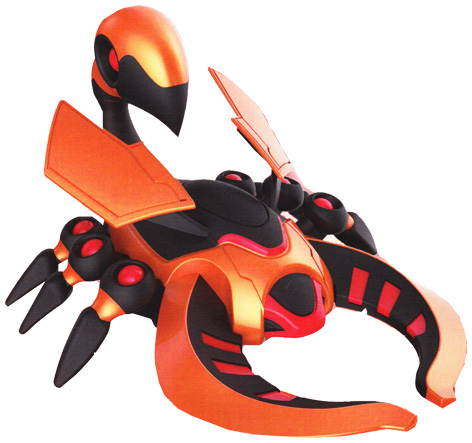 Thanks to a clever IR hand controller that straps to the users hand, waving movements are translated into 360˚ movements on the Scorpion. Multi-channel operation means that two or more of these fearsome characters can fight each other and battle for victory using their giant pincer hands.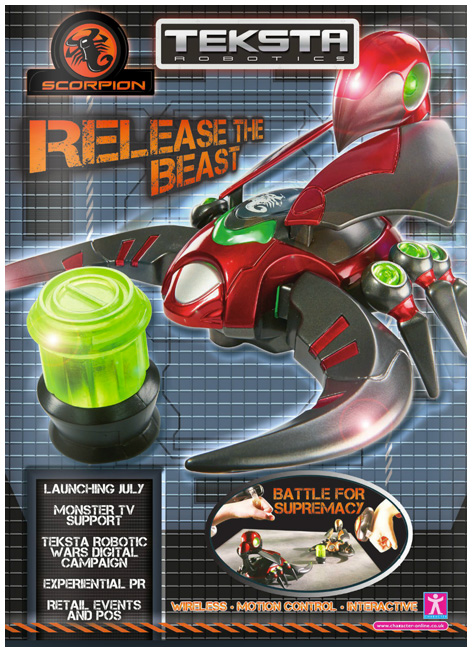 RECOMMENDED RETAILERS

Amazon
The world's most famous online retailer sells an unparalleled selection of toys.
Buy the Teksta Scorpion now >>