TechPet
No customer reviews yet. Be the first.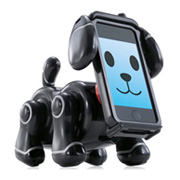 With Apple's iPhone the dominant force in the smart phone market, it's no wonder that Bandai chose this device to run their TechPet toy. Originally badged as SmartPet, owners simply slot their iPhone into the front of the little plastic puppy, and use the TechPet app to design their own animated doggie face!
Your phone can be used to control the puppy's movements including walking up to an awesome three steps per second. TechPet from Bandai can also be programmed to wag its cute little tail, as well as sit or stand when commanded.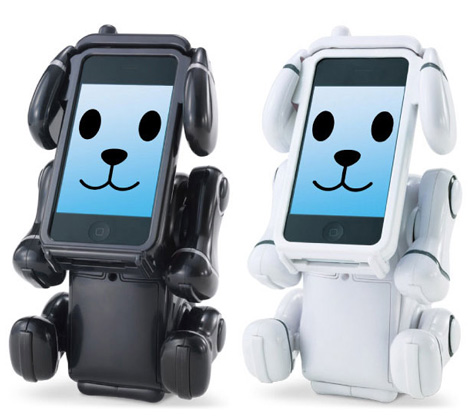 Available in black or white (to match the iPhone of course!), TechtPet will not only be running around top executives desks, but will also be a major contender on children's Christmas wish lists.
RECOMMENDED RETAILERS

Amazon
The world's most famous online retailer sells an unparalleled selection of toys.
Buy TechPet now >>