Sophie's House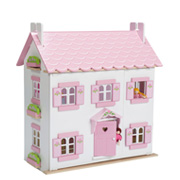 Sophie's House is one of the most popular Le Toy Van dolls houses for girls aged 3 and over. The classic fully painted styling makes it instantly appealing to all little girls who love collecting the furniture and figures to put inside. Comprising two floors and a roof space, the front doors hinge open and both roof panels can be removed for easy access to all parts of the building.
Decoration includes an attractive scalloped roof, window boxes on the ends and a front porch with a floral motif over the door. Sophie's House windows have opening shutters, and a staircase and loft ladder are also thoughtfully included for extra realism. (Dolls are sold separately.)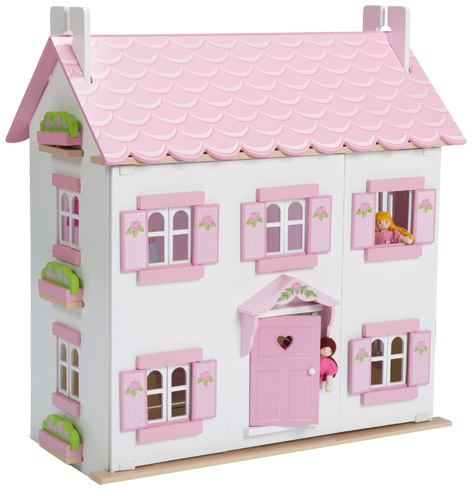 Their unique designs and trademark attention to detail has led Le Toy Van to become one of the world's premier painted wooden toy manufacturers. Their ranges not only include dolls houses but also farm buildings, castles and pirate themes. Kids also love the fabric and wood Budkins characters that also have their very own buildings to play in.
RECOMMENDED RETAILERS

Amazon
The world's most famous online retailer sells an unparalleled selection of toys.
Buy Sophie's House now >>