Special Agent OSO Toys
No customer reviews yet. Be the first.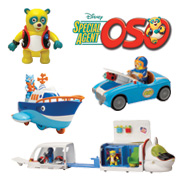 To celebrate Disney's much-loved Special Agent OSO character, Tomy introduced a brand new range of themed vehicles and playsets that are designed to bring this colourful panda to life.
The largest playset in the range is the RR Rapide Command Centre Playset which expands out to 90 cm! The playset features lights, sounds, elevator chair, automatic jet pack loader, and motorcycle launcher. Complete with Wolfie and his motorcycle, an OSO figure, and two jet packs, magnatech activation opens carriage compartments - and there is plenty of space to hold the Special Agent's mission pack vehicles!

For land-based missions, the Go Go Race Car is the perfect solution. This toy comes complete with magnetic activation which opens the bonnet to reveal the hidden mission case! This action-packed car includes a launching Shutterbug and custom OSO figure - and works with all other OSO-themed figures and playsets.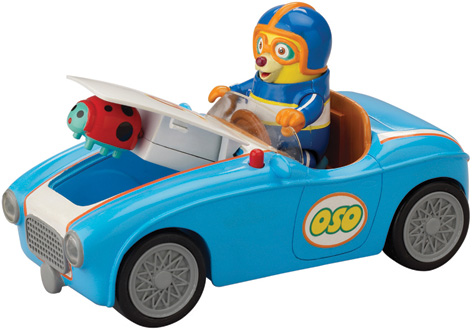 There are several smaller items available in Tomy's range including the 3-piece Figure Pack. This includes an articulated Jet pack OSO alongside Special Agents Wolfie and Dotty. Each come complete with hidden magnets to activate vehicles and other accessories throughout the range.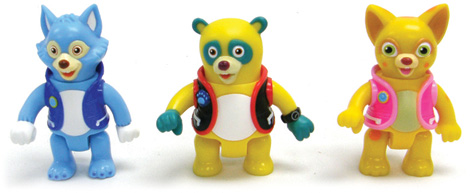 Wolfie's Motor Boat is just what budding secret agents need to make a splash on each assignment. This boat comes with a custom Wolfie figure, wind-up-and-go feature and launching skid boat. It's so feature-packed that it even works in the bath!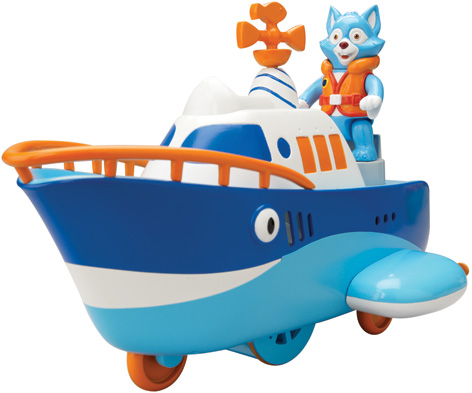 There are also the three collectable Mission Packs – Space, Arctic and Scuba. Each pack incorporates a themed gadget-packed vehicle and uniquely dressed OSO.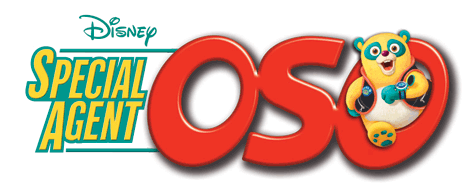 RECOMMENDED RETAILERS

Amazon
The world's most famous online retailer sells an unparalleled selection of toys.
Buy the Special Agent OSO Toys now >>