Spirograph
No customer reviews yet. Be the first.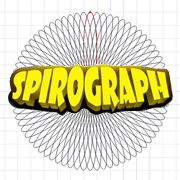 The iconic and everlasting qualities of Spirograph are demonstrated in a revised range of pattern drawing toys released by Goldfish & Bison. All bearing the name made famous in 1965 when British designer Denys Fisher first marketed his invention, the Spirograph Optical 3D artist Set is probably the most exciting development. With use of special eyewear, kids can make the most fantastic designs with this set and then view them in 3D. Suddenly, those flat patterns are bought to life!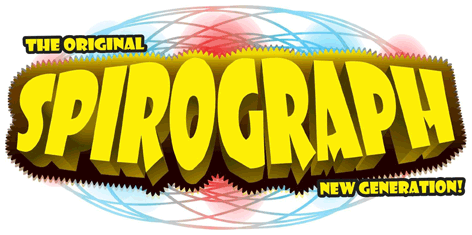 All the sets are designed for children aged 5 and over, with boys enjoying the drawing fun as much as the girls. Various price points dictate the number of shapes, wheels and pens included in each Spirograph set with the Studio Set having the biggest and best selection. The Artist Set and Pro Artsist Set are perfect for beginners and include everything you need to get started. Using the strapline "Make Your Drawings Come Alive", these drawing, colouring and designing sets have never been so much fun.
The Spirograph Design Studio was launched in 2015 in celebration of 50 years since the product's first launch. This motorised set lets kids draw random patterns by inserting their pens into the holder and pressing the 'on' button. The Animal set contains dolphin and lion templates to help kids draw spiral designs of some of their favourite animals.
RECOMMENDED RETAILERS

Amazon
The world's most famous online retailer sells an unparalleled selection of toys.
Buy Spirograph now >>