Thunderbirds Board Game
No customer reviews yet. Be the first.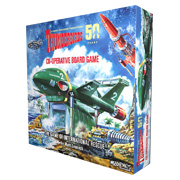 Designed by ace games creator Matt Leacock and distributed by Esdevium Games in the UK, the Thunderbirds Co-Operative Board Game celebrates the 50th anniversary of the iconic Thunderbirds TV show.
Generation after generation of kids have been mesmerised by the adventurous activities of the famous Tracy family and their eclectic selection of aircraft, rockets and space ships.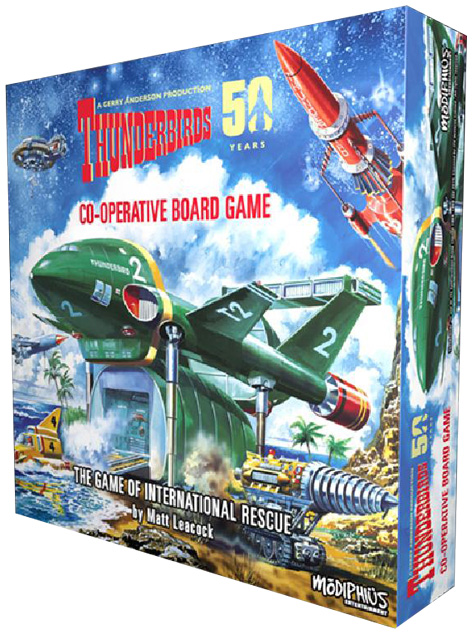 Playing pieces include all five Thunderbirds vehicles as well as the pink FAB 1 car owned by Lady Penelope and driven by chauffeur Parker. Naturally, arch enemy Hood also takes an important role in successfully navigating your way around this great board game. No Thunderbirds game would be complete without also featuring the famous Tracy Island base in the Pacific from where Scott, Virgil, Alan, Gordon and John launched all their missions.
With the "Thunderbirds Are Go" movie launching in early 2015 and several companies producing toys to celebrate this anniversary, interest in the franchise has never been higher. Matt Leacock said, "This game will give players the chance to see how they would perform in the role of the Tracys. Will they be able to anticipate global disasters and complete impossible rescue missions? This game will test each player's nerve, logistical sense, and mettle. It'll tell you if you could be a Tracy!"