Thunderbirds Interactive Tracy Island
No customer reviews yet. Be the first.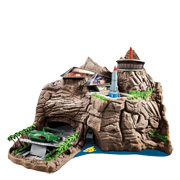 Thunderbirds Are Go returned to the nationís TV screens in early 2015 with a whole new generation of kids wanting to buy the toys produced for the series. Made by Vivid, Tracy Island Playset is once again the hero product in a line-up that also includes action figures of Scott, Alan, Gordon and John Tracy along with Parker, Lady Penelope and arch villain Hood.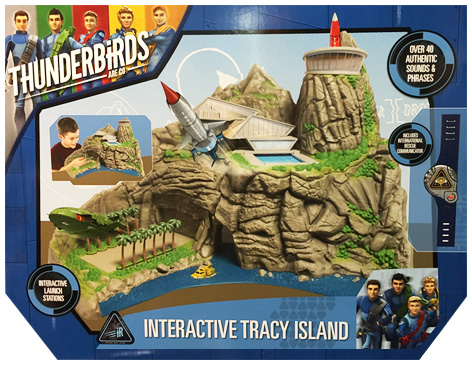 All the Thunderbirds vehicles can fit inside this awesome playset that comes packed with working features and over 40 authentic electronic phrases and sounds.The most exciting feature has to be the toy version of the incredible and realistic launch sequence that kids can watch in every Thunderbirds episode.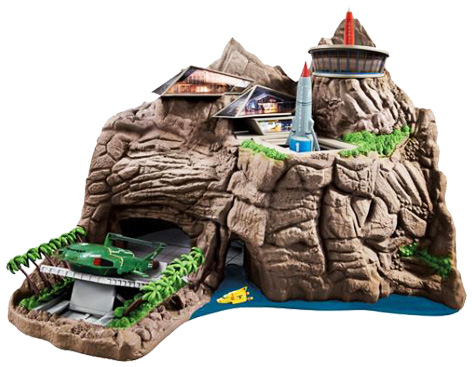 When Thunderbird 2 gets ready for take-off the palm trees can be moved just by flicking a switch. The short runway section then rises into the lift-off position! Thunderbird 1 and Thunderbird 5 rockets each have their own launch silos, and Thunderbird 4 is safely stored in its own underwater cave. A copy of Brainís laboratory is cleverly positioned just under the mountain top.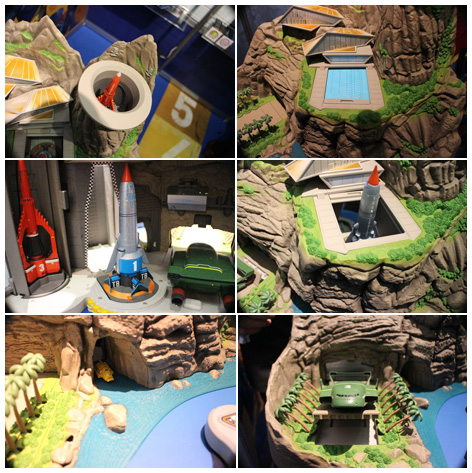 The moveable pool is another high tech feature of this latest incarnation of the Tracy Island playset. A watch like device is also supplied in the box and can be worn on the wrist to control all the electronic functions as well as used to send messages to the Tracy team during their missions.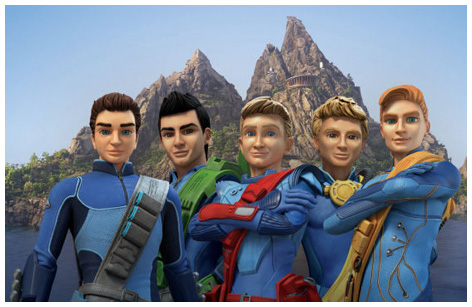 Thatís not all though, as Tracy Island Playset will also be joined by all the Tracy teamís favourite vehicles! This giant Thunderbird 2 model is a fantastic reproduction of this iconic vertical lifting aircraft and like the playset has some incredible working features.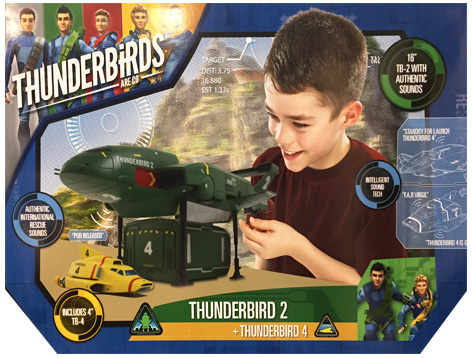 Now the kids can also look like their favourite Tracy character thanks to these realistic dressing up outfits
Action figures of all the characters are a must-have purchase by the shows legions of fans.
RECOMMENDED RETAILERS

Amazon
The world's most famous online retailer sells an unparalleled selection of toys.
Buy the Thunderbirds Tracy Island now >>