The Wave game
No customer reviews yet. Be the first.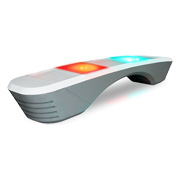 Almost everyone will have played electronic fast-action games like Bop-It or Simon. Now comes a new challenge known as The Wave. Shaped a little like a telephone receiver, players need to just pass their hands over the face of the game to change the lights in response to various commands.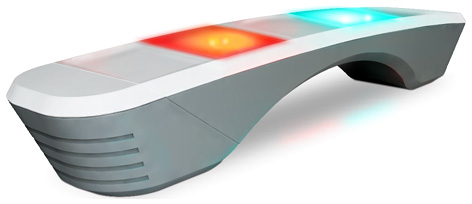 Distributed by Spin Master in the UK, The Wave has five super-fast game modes. Players can choose from 'Catch Me', 'Follow', 'Remember', Make Music', and 'Join'. As you get better, the game gets faster until eventually you run out of time!
Harder than it looks, practice makes perfect with this funky electronic game. Great for children over eight years old and just as exciting for adults, The Wave can be played on your own or challenge your friends at a party.