Banangrams Wildtiles
No customer reviews yet. Be the first.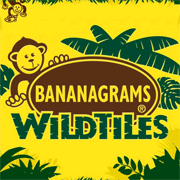 As one of the world's consistently best-selling games, it seemed almost impossible for the makers to improve on the format of Bananagram. However, with the introduction of a new version known as Bananagrams Wildtiles, it seems as if the impossible has been achieved.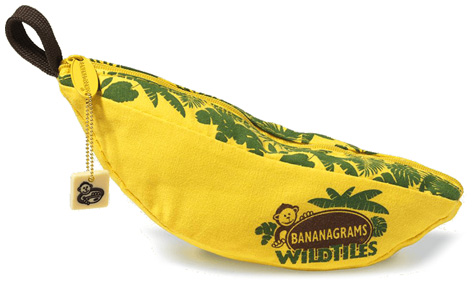 The addition of extra tiles with a monkey image pictured on their face means that players who are lucky enough to pick up one in their go can use it to represent any letter they like! As an added twist, the wild tile letter can also be changed as the game progresses and players can strategically use it to help them win the game.
Banangrams also make a great selection of other 'fruity' games such as Pears in Pears, Appletters and Fruitominoes, also not forgetting Zip-It. Banangrams Wildtiles is a great twist on a well-established game and is distributed by Winning Moves in the UK.
RECOMMENDED RETAILERS

Amazon
The world's most famous online retailer sells an unparalleled selection of toys.
Buy the Banangrams Wildtiles now >>