Bananagrams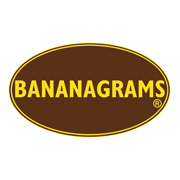 Bananagrams, Inc., is the family-run company behind a range of games, including the fact-paced and addictive word game, BANANAGRAMS. Recently revealed to be Amazonís top-selling toy/game of all time, BANANAGRAMS is the creation of three generations of the Nathanson family, spanning in age from 7 – 75 years. It has fast become an international phenomenon, selling more than 6 million in 31 different countries worldwide.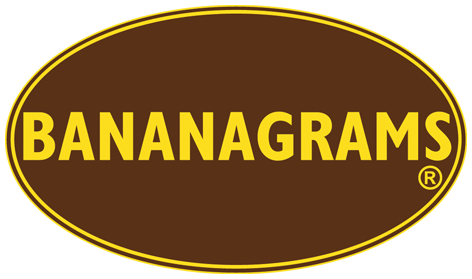 BANANAGRAMS requires no pencil, paper or board and is a fast and fun anagram game that drives players bananas! It comes in a small portable banana-shaped pouch and is perfect fun for kids from 7 – 107 years-old, at home or on the go. The game is also available in a series of books and there are foreign language versions in Hebrew, Spanish, French, Norwegian, Dutch and German as well as a larger version – DOUBLE Bananagrams – for up to 16 players.
Ensuring they offer a game suitable for every member of the family from age 3+, Bananagrams, Inc. has also created four further table-top games – Appletters, PAIRSinPEARS, ZIP-IT and Fruitominoes – as well as two supersized versions, Jumbo BANANAGRAMS and Jumbo ZIP-IT, perfect for outdoor play. Every game in the range has won multiple awards voted for by children, parents, educators and independent toy retailers.
HERO PRODUCTS
RECOMMENDED CATEGORIES

Children's games stimulate the mind and encourage competetiveness.
Visit the Games category >>
Outdoor toys and games are the perfect way to keep your kids fit and active.
Visit the Outdoor category >>

All good toy shops sell products that help preschoolers get through this phase of their life.
Visit the Preschool category >>