Z-Curve Launcher
No customer reviews yet. Be the first.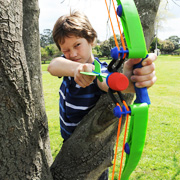 What about some high tech archery?
The Z-Curve Launcher has to be the ultimate in toy weaponry. This foam bow & arrow set consists of a high performance launcher which shoots soft and totally safe long-range arrows. Believe it or not it can even shoot arrows up to a staggering 125 feet!
The set comes with a launcher, two long-range arrows (that can bounce-back if you're practising by yourself) and a "stick anywhere" Zartz ultra-light foam suction cup tip arrow. There's also a "Zip-clip" holder for the arrows which makes reloading a doddle.
Perfect for children aged 8 years and up, the Z-Curve Launcher from Wind Designs is the perfect summer plaything that will provide hours of active and engaging play.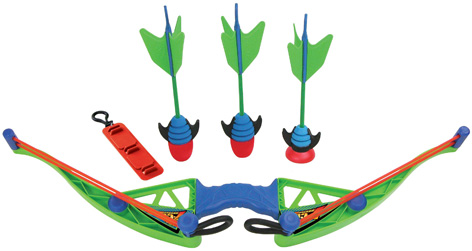 RECOMMENDED RETAILERS

Amazon
The world's most famous online retailer sells an unparalleled selection of toys.
Buy the Z-Curve Launcher now >>