Basildon Toy Shops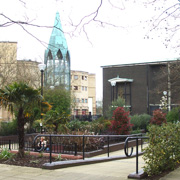 Home to nearly 120,000 people, Basildon in Essex is only 26 miles from London where many of its residents commute on a daily basis. The Eastgate Shopping Centre is the focus for most of the multiple retailers' stores such as the Early Learning Centre, although many of the independent Basildon shops selling toys can be found in the streets around the edges.
Shops selling model railways, construction kits, teddy bears or gifts & gadgets are always busy places, and whilst there's no dedicated toy shop in Basildon, the town's residents can find a good selection of toys and gifts in many of the local chain stores or gift shops.
FEATURED RETAILERS

The largest specialist retailer of the adorable Tatty Teddy ranges in the UK.
Read more about Me to You Online >>
POPULAR RETAILERS
5 Westgate Park, Basildon, Essex, SS14 1WP‎
0845 165 7041‎
Unit 33, Eastgate Shopping Centre, Basildon, Essex, SS14 1EX
01268 287 556
Unit 5 Mayflower Retail Park, Gardiners Link, Basildon, Essex, SS14 3HZ
01268 271471
OTHER RETAILERS
Gamestation

46-48 Long Wyre Street, Colchester, Essex, CO1 1LJ
01206 368377‎