Shetland Isles Toy Shops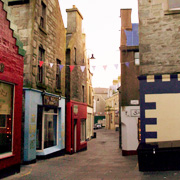 The beautiful Shetland Isles off Scotland's north east coast may not be quite so well blessed as mainland UK for toy shops and many other types of stores, but those that do trade successfully offer a great choice of toys, games, puzzles and gifts.
With sixteen inhabited islands, travelling between them for shopping is via a network of ferries and a regular air service operated to the mainland. Lerwick is the main Shetland Isles shopping town, with a great choice of mainly independent shops. Harry's department store has an excellent Toymaster toy department, and Bolts operates five shops on the islands with a very busy online service for customers all over the UK.
POPULAR RETAILERS
Esplanade, Lerwick, Shetland Isles, ZE1 0LL
01595 693097