Sunderland Toy Shops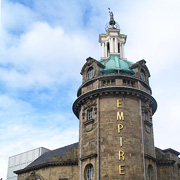 The City of Sunderland in Tyne and Wear has one of the largest city centre areas in the region. Massive regeneration since the mid 1980s has seen the city centre transformed, with the Bridges shopping centre being the main central point.
Over one hundred shops feature here, and in addition to the multiple groups, a selection of Sunderland toy and hobby shops can be found in the surrounding areas. Joplins is an important Toymaster member that sells vast ranges of all types of toys and can be relied upon for great service and value.
OTHER RETAILERS
Joplings

John Street, Sunderland, Tyne and Wear, SR1 1DP
01951 510 2105
Top Gun Models

190 Southwick Road, Sunderland, Tyne and Wear, SR5 2AG
07595 774387
Toy and Computer Shop

38 Blandford Street, Sunderland, Tyne and Wear, SR1 3JH
0191 565 5196