Chippenham Toy Shops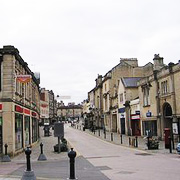 Situated in Wiltshire, Chippenham is a market town with the moto "Unity and Loyalty". The town's close proximity to the M4 means that toy shoppers are in close proximity to Bath and Swindon - which is just as well because Chippenham doesn't currently enjoy any independent toy shops in the town centre. A Lynham-based toy shop called Togglers is well worth checking out though. They sell an interesting selection of games, outdoor gear and activity toys for children of all ages.
Much of Chippenham's shopping district is made up of major retail chains such as Argos. Despite the fact that the town has a large population of commuters, it still boasts two shopping centres: Emery Gate Shopping Centre and Borough Parade Shopping Centre. Luckily however, there are some parts of the town (Station Hill and New Road in particular) where you can still find independent shops. Children's party time usually means a visit to The Giant Party Shop in Gladstone Parade. They have an enormous choice of every item possible to make the little one's parties go with a swing.
POPULAR RETAILERS
27-28 Borough Parade, Chippenham, Wiltshire, SN15 3WL‎
0845 165 7098‎
OTHER RETAILERS
Togglers

52 Calne Road, Lyneham, Chippenham, Wiltshire, SN15 4PW
01249 891234