Wholesale Suppliers of Kids Bikes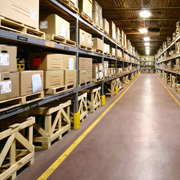 With a massive upsurge in the popularity of cycling, not just by individuals but families as well, the UK is well covered with cycle dealers and repairers. As a consequence of this, a large number of children's bicycle wholesalers have opened to supply the cycle shops with a steady stream of new models and parts. With such a large choice of bicycle makes, these wholesalers play an important part in the smooth running function of the supply chain, and most of them are able to offer quick delivery to their dealers.
Whilst many cycle shops find it hard to buy in the large quantities required by some of the leading cycle makers, the children's cycle wholesalers are able to buy in bulk and pass some of these savings on to their customers. Supplying cycle spares is another important part of the wholesaler's task. Theses aren't just replacement saddles, tyres, handlebars, pedals or wheels, but a huge range of accessories like bells, pumps, drinks bottles, mud guards and panniers.
Lots of kids bikes are branded with a popular film or TV character, and the wholesale suppliers always make sure they keep up with the latest trend or fashion. Whilst some bikes are still made in the UK, most are imported from the Far East or China and require assembly before delivery to the eventual customer.