All Out Play - Outdoor Play Equipment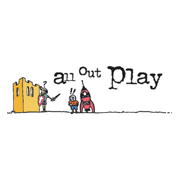 Based in Stroud, All Out Play is an adventure playground manufacturer that creates inspiring, safe and bespoke play equipment for commercial and domestic use. Whether you're after a basic climbing frame or a fully customised play environment featuring castles, sandpits, towers and climbing dens, All Out Play can help.
Designed to be "innovative, unique and surprisingly affordable", All Out Play's adventure play equipment is instantly recognisable. Their products have a fantastical quality that turns them from being a regular, run-of-the-mill play structures to something with an unmistakable character and charm.
The adventure playgrounds produced by All Out Play are not just safe, functional and durable, but they help to inspire a range of play patterns. Whether your child wants to perch themselves on a lookout platform and daydream peacefully, or are more suited to crawling, swinging, climbing and generally scambling around at high speed, All Out Play structures can easily accommodate both.
A free design service, complemented by a 3D model proofing system ensures that you get exactly the All Out Play climbing frame or playground system that you're after. A clever modular system means that the equipment can grow with your child and you can add on extra features as they get more adventurous. Naturally all products comply with the strict playground standards (BS EN1176).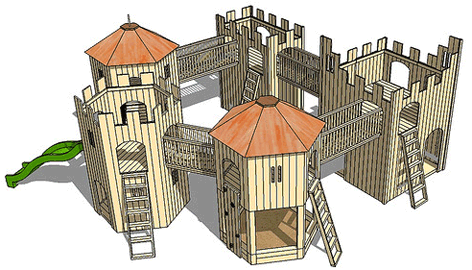 RECOMMENDED CATEGORIES

Climbing frame shops sell toys that provide durability, strength and quality.
Visit the Climbing Frames category >>
Outdoor toys and games are the perfect way to keep your kids fit and active.
Visit the Outdoor category >>

Kids love pretend play with a selection of playhouses made of plastic or wood.
Visit the Playhouses category >>

Little Tikes and TP are just a few of the toy manufacturers that make children's sandpits.
Visit the Sandpits category >>

Sides are probably the most popular type of toy a child can own.
Visit the Slides category >>