Berg Toys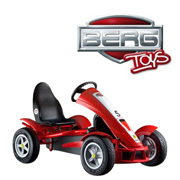 As one of Europe's leading suppliers of outdoor playthings, Berg Toys originally began life as a manufacturer of high quality and robust go-karts. Expanding to other wheeled products such as tricycles, handcarts and scooters was a natural progression for Berg Toys, who also make a range of superb quality trampolines.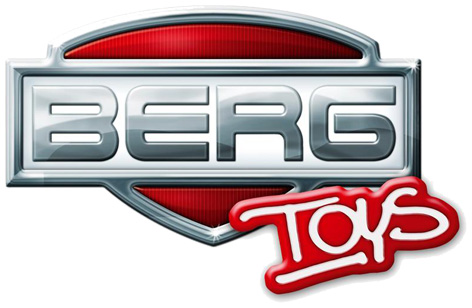 Everything that Berg Toys make is safe, strong and almost indestructible. The go-karts are usually chosen by operators of hire centres and play parks as they require minimum amounts of service even after hours of heavy recreational use. Berg Toys have some great go-kart accessories too, from anti tip bars and passenger seats, to front spoilers and bumpers. Some terrific three wheel vehicles are also available, and with trailer frames and two seat trailers to tow behind as well, Berg Toys products will give the kids hours of fun and innovative play. We particularly love their Moov toy that enables kids to construct one of four different wooden vehicles and then ride it.
The huge Berg Toys family karts and bicycles are built like tanks, and will withstand all the knocks and scrapes they are subjected to. The Berg Toys trampolines are some of the strongest available, and with safety enclosures and steps as accessories, this fun sport can be safely enjoyed by many different age groups.
HERO PRODUCTS

LICENCES HELD BY BERG TOYS

RECOMMENDED RETAILERS

Amazon
The world's most famous online retailer sells an unparalleled selection of toys.
Buy Berg Toys now >>

Adventure Zone
Provides a great range of climbing frames as well as other garden toys.
Read more about Adventure Zone >>

Cheeky Monkeys
An independent and family run online business selling indoor and outdoor toys.
Read more about Cheeky Monkeys >>

Inspiring Toys
A great selection of inspiring educational toys, completely free of batteries.
Read more about Inspiring Toys >>

Kiddy Moo
An independent family run business stocking children's indoor and outdoor wooden toys.
Read more about Kiddy Moo >>