Flying Gadgets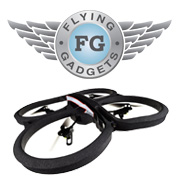 Flying Gadgets are distributors of one of the most advanced and up-to-date ranges of radio controlled products in the UK. With categories covering flight, racing, marine and toys, there's an item to suit almost any budget or requirement.
Well known as distributors of the incredible Parrot AR Drones, Flying Gadgets also offer other airborne products. These include ranges of helicopters and planes, some of which are light enough and small enough to be used indoors. They also have an awesome selection of quadcopters, one of which can be voice controlled via an iPhone. Known as the X-Voice model, it can respond to calls such as 'take off', or 'forward flip'.

Billed as 'the world's fastest remote controlled car', Velocity can reach speeds of over 100mph with a 0-60mph time of just under 3 seconds! Whilst this may be the most expensive item in FG's line-up, other models like the Fireblade Off Road Buggy also posts impressive features at an affordable price.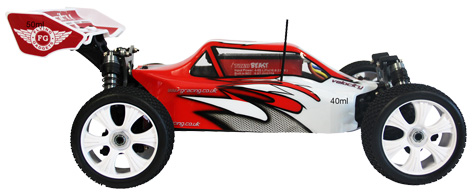 One of their best-selling ranges is the assortment of radio controlled UFOs. Kids can use the infra-red rays to shoot at their opponents in flight, and the protective shell allows the model to fall to the ground without damage once the three 'life lights' have been knocked out.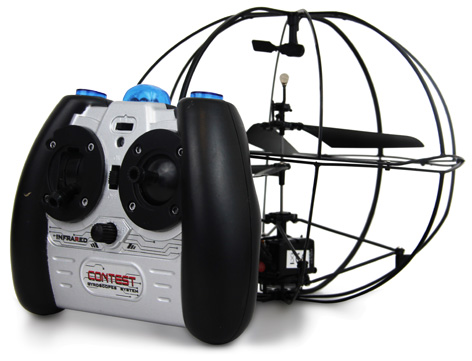 Luxury ride on cars like the Henes M7 are guaranteed to impress even the most technology hardened consumers. Built for kids aged 2-5 years old it even has its own power steering system. Four wheel suspension, MP3 music player, twin 12v motors plus front and rear LED lights are just the start. It can even be driven without a driver using the radio controlled hand set supplied with each model.
Speed freaks can't fail to be impressed with Flying Gadgets' selection of RC boats with petrol engines. The Aqua Mania version features a fibre glass hull and 26cc engine creating 1.5 horsepower. This incredible machine has been recorded travelling at 110kmh!
HERO PRODUCTS
RECOMMENDED RETAILERS

Amazon
The world's most famous online retailer sells an unparalleled selection of toys.
Buy Flying Gadgets now >>