Maxplay Climbing Frames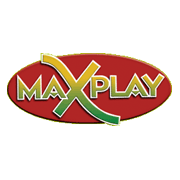 Operating out of a base in Kent, Maxplay is a family-run business that specialises in manufacturing and selling high quality wooden climbing frames with a wide choice of additional options and extras. Proud of their high quality products and service to their customers, Maxplay climbing frames are made from the finest pressure-treated timber that protects the wood not only from rot, but from insect infestation too.
With two separate ranges for domestic and commercial use, every Maxplay climbing frame is built to help children with their physical strength and ability as well as encouraging social and imaginative play. The commercial Maxplay climbing frames, slides and swings are so robust and strong that they can be used by local authorities for use in public play areas as well as in pub gardens, holiday parks and in primary education schools. Impact absorbing matting is also an important part of Maxplay commercial climbing frame designs and can help protect kids if they should experience a fall.
Maxplay's garden equipment is a popular choice for parents with such a large range of accessories. Slides are always a fashionable addition as well as a firemanís pole, climbing nets, swing extensions and even an exciting pirate ladder! Maxplay climbing frames comply with all relevant European safety standards. They even include thoughtful extras like plastic pole caps to help preserve exposed timbers ends, and grab rails for those children that maybe a bit nervous off the ground.
RECOMMENDED CATEGORIES

Climbing frame shops sell toys that provide durability, strength and quality.
Visit the Climbing Frames category >>
Outdoor toys and games are the perfect way to keep your kids fit and active.
Visit the Outdoor category >>

Kids love pretend play with a selection of playhouses made of plastic or wood.
Visit the Playhouses category >>

Sides are probably the most popular type of toy a child can own.
Visit the Slides category >>

The humble swing can now be quite a sophisticated piece of garden play equipment.
Visit the Swings category >>