5 Second Rule
No customer reviews yet. Be the first.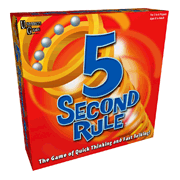 Named the Best New Toy in the games category at the 2011 London Toy Fair, 5 Second Rule is a quick-thinking, fast-talking game from the clever people at University Games.
Although it may sound easy to name 3 brands of chocolate right now, try doing it under pressure within 5 seconds and not getting in a total fluster! You'll be amazed how quickly five seconds passes. With no time to think and with answers balancing precariously on the tip of your tongue, there's an ever-present risk of saying something utterly ridiculous!
The twisty timer and the chance for players to 'duck' their question helps add to the carefully orchestrated chaos. Take our word for it that only the calmest of players will excel in this brilliantly simple game.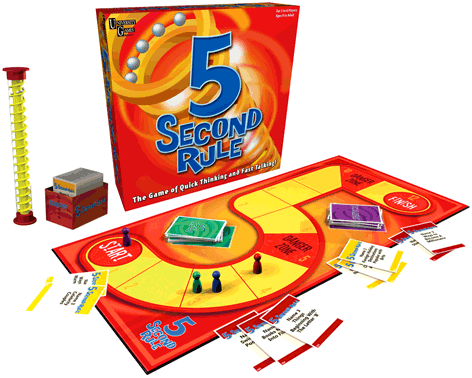 RECOMMENDED RETAILERS

Amazon
The world's most famous online retailer sells an unparalleled selection of toys.
Buy 5 Second Rule now >>