Redakai Trading Cards
No customer reviews yet. Be the first.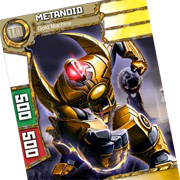 The animated boy's show named Redakai is centred on a martial arts student known as Ky who is seeking the primitive Kairu energy force with his friends Boomer and Maya. The Redakai brand is set to transform the trading cards market with some exciting features like animation effects and 3D graphics.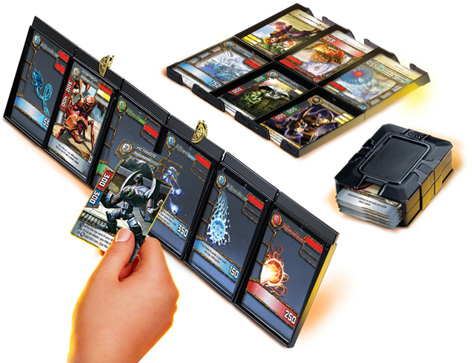 Redakai card games are played 1-to-1, with each player controlling three characters. Each card is placed on a tray and additional partially-transparent cards are placed over the original card as the game progresses. This means that when an attack is made on one of your players, visual effects such as a burn or a slash will appear directly on your card. Some of them even have 3D/animated effects so rather than just imagine, you can actually see the attacks being played out on your character! Amazing or what?!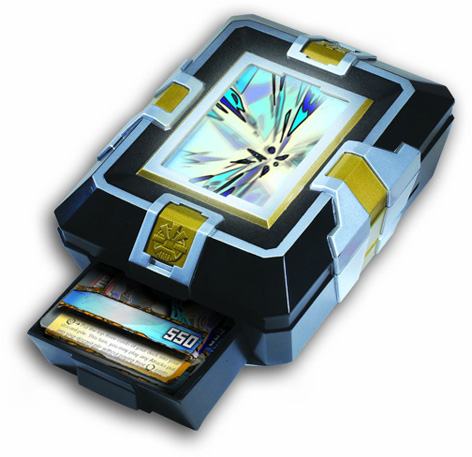 Redakai trading cards raise the bar with an advanced level of excellence in printing and finish that ensures that high quality is at the heart of this brand. We're lucky enough to have some of the first images of the cards as well as the Animation Box which appears to project an image on the screen when the card is inserted.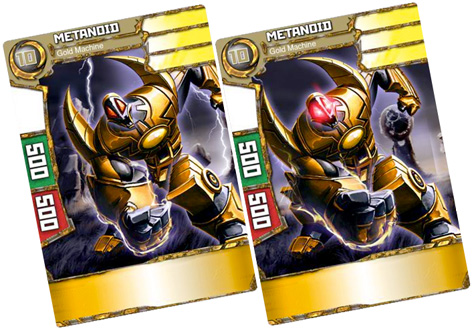 Spin Master use 'stereoscopic lenticular technology' known as 3Dmatick to track a player's progress as well as displaying animated images. Vice-President Harold Chizick said in an interview; "It's completely innovative and will revolutionize the trading card category, even more than Bakugan did to marbles."
The UK launch of Redakai trading cards took place in early 2012. Fans of the show may also be interested in the excellent range of Redakai action figure toys which are released to coincide with the show.
RECOMMENDED RETAILERS

Amazon
The world's most famous online retailer sells an unparalleled selection of toys.
Buy Redakai Trading Cards now >>

eBay Toys
The 'World's Online Marketplace' offers an unprecedented selection of toys.
Buy Redakai Trading Cards now >>