REV (Robot Enhanced Vehicles)
No customer reviews yet. Be the first.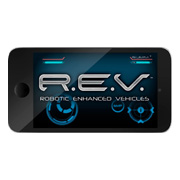 REV (Robot Enhanced Vehicles) from WowWee are Bluetooth enabled cars that can be operated from a smart phone using an iOS or Android app. An unlimited number of cars can battle it out for supremacy, or set one car in AI (Automatic Intelligence) mode and battle it out. Damage and weapon status can be seen on the screen and sound effects add to the realistic gameplay.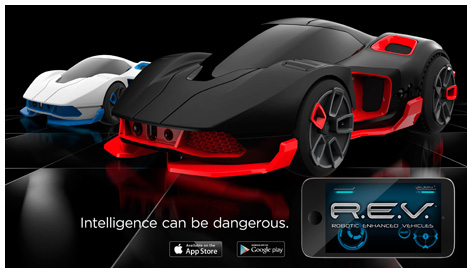 REV is as close as users can get to playing a video game in real-life. No special track is required so the vehicles can be used on almost any smooth surface. The BeaconSense technology used in this system is like an indoor GPS where the cars can just sense where they are. Unbelievable technology at down to earth prices from WowWee.
RECOMMENDED RETAILERS

Amazon
The world's most famous online retailer sells an unparalleled selection of toys.
Buy the REV now >>