WowWee Toys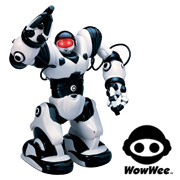 Think of a company at the forefront of technology in miniaturisation, producing animatronic and robotic toys - and most people will think of WowWee! Created in 1998, WowWee's range of Robosapien robots were like nothing else seen before. With the ability to lie down on their back and stand again by means of sophisticated electronics and animatronics, WowWee toys have become known worldwide as innovators and creators of spectacular new products ever since that first robot.
Robosapien, Roboraptor and Tribot are all well-known WowWee toys that have captured the imagination of kids and young adults all over the world. Similarly the FlyTech series of flying insects, fairies and helicopters that work via infrared hand controllers literally do make the customers say "wow!". Alive Cubs are another of the WowWee toys interactive portfolio, and with their sophisticated animatronics that react to stroking and hugging, the lifelike reactions really enchant their owners.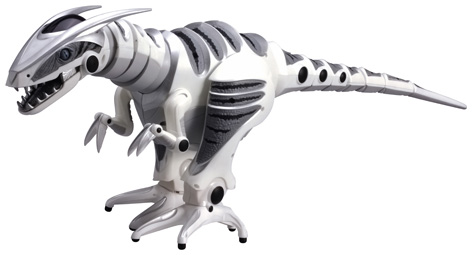 WowWee's amazing Paper Jamz guitars have enabled anyone with rock star ambitions to instantly play like their favourite guitarists. Featuring wafer thin circuits that are embedded into the paper surface, they not only look cool but sound fantastic too, especially when plugged into the special Paper Jamz amplifier.
Companies like WowWee have teams of designers developing new products, and Rovio is just one example of an item produced as a result of this advanced thinking. A mobile Wi-Fi webcam that can be controlled throughout a person's houses is just one such product that has taken the market by storm.
HERO PRODUCTS
RECOMMENDED RETAILERS

Amazon
The world's most famous online retailer sells an unparalleled selection of toys.
Buy WowWee toys now >>