Zomlings
(1 review)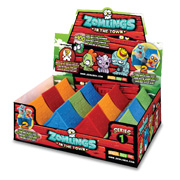 With 48 different characters to collect, Zomlings are an incredible playground collecting craze. These zany little plastic monsters were created by Magic Box International and distributed by Esdevium Games in the UK.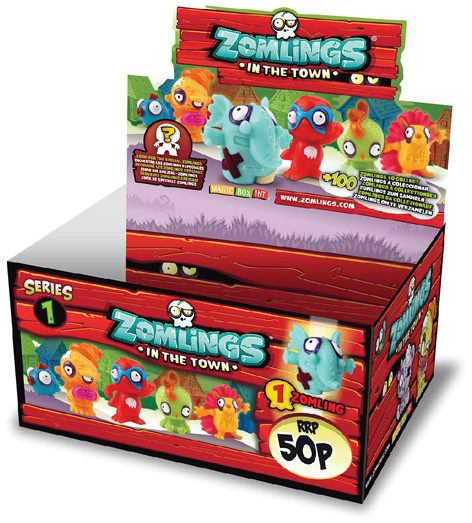 Sold at pocket money prices and in sealed blind bags, kids can't wait to get their hands on the rare neon coloured characters, or even one of the six ultra-rare silver versions. If they sound elusive enough, imagine the excitement when kids find one of the three limited edition gold versions!
Children can also choose to buy the packs that contain a Zomling Tower. These are supplied in assorted lively colours and can be vertically stacked on each other. Another purchasing option is the Zomlings houses - each one of these contains two different figures. Like the towers, they are supplied in a variety of bright colours and can be used to create a huge playset scene.
RECOMMENDED RETAILERS

Amazon
The world's most famous online retailer sells an unparalleled selection of toys.
Buy Zomlings now >>