Lanarkshire Toy Shops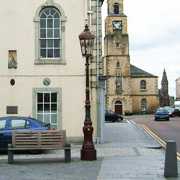 Narrow your results: browse for toy shops in Lanarkshire towns:
East Kilbride.
The council areas of North and South Lanarkshire form the original county of Lanark in Scotland. There are plenty of interesting and independent Lanarkshire toy shops to buy toys, gadgets or gifts for that important birthday or Christmas present. Main shopping centres in Hamilton, Glasgow, Lanark and Coatbridge have plenty of multiple toy retailers, but lots of customers will search out the individual and niche Lanarkshire toy shops that exist in every main town.
Carridges Pram and Baby Centre in Hamilton is a good example of an independent nursery retailer where customers can buy all their baby needs in one place. East Kilbride residents are lucky to have Jack in the Box toy shop in the town – a great selection of educational toys and traditional toys are stocked by this independent toy shop.
POPULAR RETAILERS
13-15 Princes Mall, East Kilbride, Lanarkshire, G74 1LB‎
0845 165 7225‎
Unit 9, New Cross Centre, Lamb Street, Hamilton, Lanarkshire, ML3 6AH
01698 458080
Unit 2, Princes Square, East Kilbride, Lanarkshire, G74 1LJ
013 5524 2525
OTHER RETAILERS
Dolly Dimples

4 Anderson Street, Airdrie, Lanarkshire, ML6 0AA
01236 607509
Jan Stewart Pram & Nursery

1 Wilson Place, East Kilbride, Lanarkshire, G74 4QD
01355 222064
Young Trend

39-43 South Bridge Street, Airdrie, Lanarkshire, ML6 6JQ
01236 767248