Staffordshire Toy Shops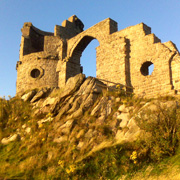 Narrow your results: browse for toy shops in Staffordshire towns:
Burton upon Trent, Stafford, Stoke-on-Trent, Tamworth.
As one of Englandís landlocked counties, Staffordshire has much varied scenery, with hills in the south and north including Cannock Chase, which is designated as an area of natural beauty. Low undulating areas in the centre are also home to important coal fields. Many of the famous towns such as Stoke on Trent, Tamworth, Oulton or Burston have modern shopping centres with a good selection of independent toy shops which are mixed in with the usual major multiple groups.
With good road and rail links, Staffordshire is an easy county to visit. Online retailer Party Bag Goodies is located in Burton On Trent and is a popular shop for parents wanting to buy excellent value goodies for their kid's birthday parties. Personal shoppers often make straight for Toytown in Stoke On Trent to find the latest gadgets and trends for their technology hungry children, although they also have a good selection of games, puzzles and pocket money toys.
POPULAR RETAILERS
29 Stafford Crescent, Clayton, Newcastle-under-Lyme, ST5 3DZ
447792050564
Acton Gate, Stafford, Staffordshire, ST18 9AR
0845 640 3030
93 Haywood Street, Leek, Staffordshire, ST13 5JH
07773 985678
Unit 40, Stafford Business Village, Dyson Way, Stafford, Staffordshire, ST18 0TW
0845 4636 738
26a Market Street , Lichfield, Staffordshire, WS13 6LH
01722 324 205
19 Bakewell Drive, Stone, Staffordshire, ST15 8YR
01785 286877
Unit 6-8, Guildhall Centre, Stafford, Staffordshire, ST16 2BB
01785 242603
206 Blurton Road, Blurton, Stoke-on-Trent, Staffordshire, ST3 2AQ
07739 314562
20 Eton Close, Burton upon Trent, Staffordshire, DE14 2SU
07711 290303
1a East View, Glascote, Tamworth, Staffordshire, B77 2BQ
01827 700250
OTHER RETAILERS
Chips

11 St Mary's Gate, Stafford, Staffordshire, ST16 2AS
01785 255553
Creativatoys

Wardle Street, Stoke-on-Trent, Staffordshire, ST6 6DT
01782 911904
Custom Consoles

12 Robinia, Tamworth, Staffordshire, B77 4FE
07812 676796
eModels

Unit 4, Mossfield Road, Stoke-on-Trent, Staffordshire, ST3 5BW
01782 409310
F1 Bargains

85 High Street, Tamworth, Staffordshire, B78 1DY
01827 898009
Gamestation

35-35a George Street, Tamworth, Staffordshire, B79 7LJ
01827 316001‎
GB Models

185 Woodland Road, Burton upon Trent, Staffordshire, DE15 9SU
01283 845585
Geoff's Toys

43-44 Church Street, Tamworth, Staffordshire, B79 7DE
01827 65333
Salter Street Toys & Models

5 Salter Street, Stafford, Staffordshire, ST16 2JU
01785 245959
Small Tots

40 Greenhill Close, Tamworth, Staffordshire, B77 1NA
07919 845261
Toymaster

4-5 Salter Street, Stafford, Staffordshire, ST16 2JU
01785 245959
Toymaster

169 High Street, Burton upon Trent, Staffordshire, DE14 1DE
01283 515810
Toys of Yesteryear

Unit 9, Barton Marina, Barton Turns, Burton upon Trent, Staffordshire, DE13 8DZ
01283 712770
Toytown

2 Cheadle Shopping Centre, Cheadle, Stoke On Trent, Staffordshire, ST10 1UY
01538 750555
Two Fat Goblins

3 Eastgate Street, Stafford, Staffordshire, ST16 2NQ
01785 244499