XPloderz Guns & Blasters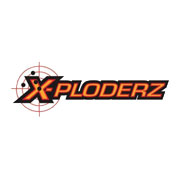 Whenever the great outdoors beckons, boys are always ready to get out their Nerf guns or their latest Xploderz blasters! Designed for kids aged 8 and up, the Xploderz series of toy guns fire soft ammunition shells that are infused with water! Not only that, they fire them farther and faster than any other toy gun on the market. Plenty of replacement ammo will be needed, and an impressive tub of 500 hydro-rounds can be purchased as a top-up extra. Ammo clips that can be used on any of the Xploderz range each hold 75 of these ready to fire rounds!
Each of the three different Xploderz blasters has their own unique design that will suit all budgets. First up is the Hand Pistol, XBlaster 75 (known as XBlaster 200 in the US), that can shoot the rounds at a target from 50 feet away. Featuring a 75 round ammo clip, this model is a perfect way to enjoy the Xploders experience!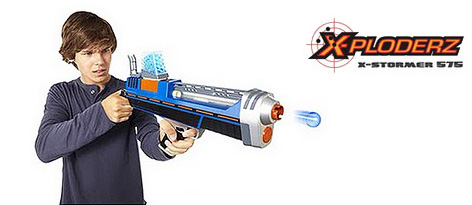 The XBlaster 75 is impressive enough, but the Side Winder version called XStormer 575 (known as XStormer 1000 in the US) can be hip-fired and will reach up 75 feet away! This model also includes an ammo depot with 500 rounds all ready to go!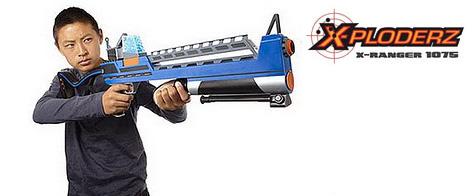 Top of the range however is the shoulder-fired Long Ranger Xploderz, also known as XRanger 1075 (XRanger 2000 in the US). This awesome toy gun has an incredible range of 100 feet and is guaranteed to create great excitement amongst its lucky owners. It also features a detachable gun arm as well as a folding bipod and view finder.

Fans of Xploderz may also like Max Force and Light Strike weapons.
RECOMMENDED RETAILERS

Amazon
The world's most famous online retailer sells an unparalleled selection of toys.
Buy the XPloderz Guns now >>