Cheltenham Toy Shops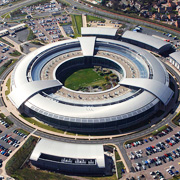 Cheltenham in Gloucestershire is probably best known for the annual horse racing Festival event that takes place in March every year. Aside from the sport, the Cheltenham toy shops within the city centre help to make it a vibrant and bustling place with plenty of interesting toy, game and model shops to interest children of all ages.
Cheltenham's modern Beechwood and Regent shopping arcades tempt customers from a wide area of the surrounding countryside, and with the terrific mix of multiple and independent shops selling a wide range of toys, customers will be spoilt for choice. Well known and independently owned The Entertainer has a branch in Cheltenham, and is a magnet for kids looking for all the latest playground crazes. Some other fascinating individual Cheltenham toy stores like Ziggys and Toycentre will all be able to offer something different.
FEATURED RETAILERS

An online balance bike retailer. All come with a 2-year warranty.
Read more about Just Balance Bikes >>
POPULAR RETAILERS
27 Dyer Street, Cirencester, Gloucestershire, GL7
0845 165 7062‎
Units 23/24, Beechwood Place, Cheltenham, Gloucestershire, GL50 1DQ
01242 254052
16 Pittville Street, Cheltenham, Gloucestershire, GL52 2LJ‎
01242 228419‎
36 Regent Arcade, Cheltenham, Gloucestershire, GL50 1JZ
01242 571411
101 High Street, Cheltenham, Gloucestershire, GL50 1DP
01242 232860
OTHER RETAILERS
Cheltenham Activity Toy Centre

39 Newtown, Toddington, Cheltenham, GL54 5DU
01242 621223‎
Gamestation

50 Winchcombe Street, Cheltenham, Gloucestershire, GL52 2ND
01242 530472‎
The Dolls House

Market Place, Northleach, Near Cheltenham, GL54
01451 860 431‎
Toycentre

Maida Vale Business Centre, Cheltenham, Gloucestershire, GL53 7ER
01242 521935‎
Ziggy's

Unit 31, Beechwood Shopping Centre, 123 High Street, Cheltenham, Gloucestershire, GL50 1DQ
01242 228892