Oxfordshire Toy Shops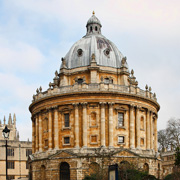 Narrow your results: browse for toy shops in Oxfordshire towns:
Banbury, Bicester, Henley-on-Thames, Oxford.
Best known for its world-class university, Oxfordshire has a huge industry devoted to tourism as well as being the base for a number of motorsports companies. A selection of Oxfordshire toy shops includes those trading from traditional high street premises, and a growing number of specialist internet retailers like Organic for Your Kids and Little Planet Toys are also based in the county.
Many of the UKís major toy retailers like Mothercare, Argos and Toys 'R' Us have stores in the county, although itís great to see that independent Oxfordshire toy shops are thriving with retailers like Giles Toys in Carterton. The Oxford Model Store in Abingdon is well known in the area for offering the best selection of construction kits, RC trucks and helicopters, model railways and slot racing sets.
FEATURED RETAILERS

A specialist online gift shop selling all manner of fairy themed toys.
Read more about Fairies & Friends >>

A huge selection of beautiful puppets that are suitable for use in many places.
Read more about The Puppet Factory >>

The Toy Planet Ltd has been trading in Wantage (Oxfordshire) since 2017.
Read more about The Toy Planet >>
POPULAR RETAILERS
2A Botley Road, Oxford, Oxfordshire, OX2 0AB‎
0845 165 7051‎
Online Sales Only, Oxford, Oxfordshire, OX3 0DS
01865 763301
1A New Inn Hall Street, Oxford, Oxfordshire, OX1‎
01865 242 182‎
71 High Street, Oxford, Oxfordshire, OX1 4BA
01865 203244
Oxford Retail Park, Ambassador Avenue, Oxford, Oxfordshire, OX4 6XJ
01865 712309
Unit 21A, Monument Business Park, Chalgrove, Oxford, Oxfordshire, OX44 7RW
15 Market Place, Abingdon-on-Thames, Oxfordshire, OX14 3HA
01235 537070
OTHER RETAILERS
Bagatelle Toys

63 Bell Street, Henley-on-Thames, Oxfordshire, RG9 2BA
01491 576559‎
Bump & Beyond

12 Market Square, Bicester, Oxfordshire, OX26 6AD
01869 240331
Gamestation

10 Westgate, Oxford, Oxfordshire, OX1 1NU
01865 203876‎
Grand Prix Models

4 Thorpe Close, Banbury, Oxfordshire, OX16 4SW
01295 278070
NikNak Toys

Grove Cottage, Wardington, Banbury, Oxfordshire, OX17 1RU
0845 644 7025
Petit Bateau

31 Pingle Drive, Town Centre, Bicester, Oxfordshire, OX26 6WD
01869 244336
The Gameskeeper

105 Cowley Road, Oxford, OX4 1HU
Tish Tash Toys Bicester

154 Buckingham Crescent, Bicester, Oxfordshire, OX26 4HB
01869 600965
Toys & Nursery

66-68 Sheep Street, Bicester, Oxfordshire, OX26 6LG
01869 323946
Twinkle Boutique

20 Horton View, Banbury, Oxfordshire, OX16 9HR
01295 230781
Wiggler

70 High Street, Banbury, Oxfordshire, OX16 5JG
01295 271329