Hornby Hobbies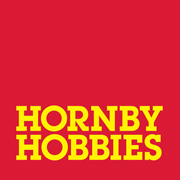 From its headquarters in Margate, Kent, Hornby Hobbies and its associated brands are market leaders in model railways (Hornby), slot car racing sets (Scalextric), plastic model kits (Airfix), modelling materials (Humbrol), die-cast collectable vehicles (Corgi), and collectable model horses (Breyer). Its products are sold in over 60 countries across the globe.
Hornby Hobbies' sales are driven by an avid fan base of children who grow up with the company, cherishing the products that offer hours of engagement and no limitations on how much they can build.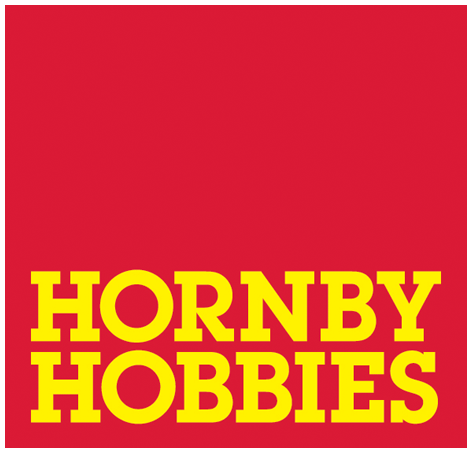 From steam and diesel engines to aircraft, vehicles and model horses, Hornby Hobbies products are engineered to replicate real life on a miniature scale. Hornby's brands are:
Hornby
The company's oldest brand, Hornby, consists of a huge range of detailed collectable model locomotives and accessories. Founded by Frank Hornby, who made his first train set for the British toy market in 1920, Hornby to this day still designs, manufactures and markets some of the world's most iconic railways.
Airfix
Airfix joined Hornby Hobbies in 2006, made famous for its plastic model kits. Airfix produce a huge number of plastic model kits aimed at all types of scale modellers with subjects such as; military aircraft, ships, cars, dioramas and military vehicles. Airfix also produce the famous Cadbury's chocolate machine.
Humbrol
The Humbrol brand is the market leader in modellers paint, glue and accessories. The craft brand supports all other Hornby brands by offering the ability to customise models as well as being used in the traditional modelling sense. Made famous by its enamel (and later, acrylic) paints, Humbrol have extended its range to everything a modeller would need. The brand also produce 'How to' videos on its official YouTube channel.
Corgi
Corgi joined the Hornby Hobbies' family of brands in 2008. The famous British brand is well known for its miniature vehicles and planes for both old and young toy collectors. Without doubt, Corgi's best known model is James Bond's Aston Martin DB5. First produced in 1965 and featuring ejector seat and front-mounted machine guns, it was an instant success earning the UK Toy of the Year Award. The brand continues to work closely with major licences to produce the most famous of die-cast models.
Scalextric
The Godfather of boys' toys, Scalextric has been at the top of its game for over 50 years. Still extremely popular today, the Scalextric brand now has more than one type of track size and hundreds of cars available to play with. Nowadays, the brand works closely with major movie and car companies to produce the very latest vehicles and sets.
Breyer
Hornby Hobbies' latest addition is Breyer - an American collectable model horse brand owned by Reeves International Inc. Hornby Hobbies distributes Breyer products in the UK and Ireland. Made famous for its detailed collectable model horses, Breyer has been the model horse of choice for over 60 years worldwide.
HERO PRODUCTS
LICENCES HELD BY HORNBY HOBBIES
RECOMMENDED RETAILERS

Amazon
The world's most famous online retailer sells an unparalleled selection of toys.
Buy Hornby Hobbies toys and models now >>