Jakks Pacific Toys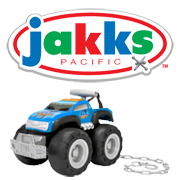 A relatively recent newcomer in the toy manufacturing world, Jakks Pacific was created in 1995 and produces a massive selection of toy and leisure products in countries all over the world. With an impressive list of licenses under their belts such as Disney, Star Wars, Cabbage Patch Kids and many others, they truly are a global player in the world of toys.
The toy ranges produced by Jakks Pacific toys have included many of their own creations - such as the Road Champ series of die-cast vehicles, Plug it in and Play TV Games and Creative Games. Action figures are a big category for Jakks with an impressive line up of Dragon Ball Z, Pokemon and Total Nonstop Action Wrestling amongst many others.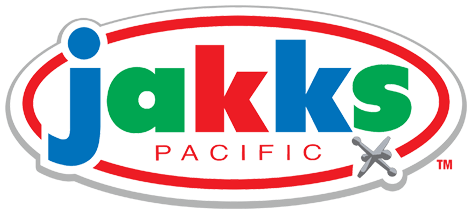 Winx Club is another example of Jakks Pacific's commitment to securing toy licenses for popular brands. They plan to design and distribute a series of toys based on this popular series in Autumn 2012. These will include dressing up and other role play toys as well as play sets and a collection of Winx Club dolls.
With ranges of toys that include those specifically for preschool kids as well as those for boys or girls, Jakks have a research and design department that is second to none. With constant product development and investment in the latest manufacturing techniques, Jakks Pacific looks set to continue filling retailers' shops with some of the most desirable toys for many years to come.
HERO PRODUCTS
LICENCES HELD BY JAKKS PACIFIC
RECOMMENDED RETAILERS

Amazon
The world's most famous online retailer sells an unparalleled selection of toys.
Buy Jakks Pacific now >>