Children's Candle Making Kits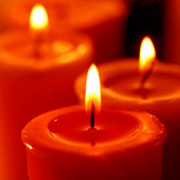 Whilst some parents may understandably be reluctant to let their children loose with hot molten wax, there are other ways for kids to enjoy making candles. The most popular method is to purchase candle making kits that contain sheets of natural beeswax, together with some candle wick and full sets of instructions. Once the basic techniques of rolling or manipulating the soft sheets into the required shapes have been mastered, many different effects can be created including the ever popular floating candles that look especially impressive when combined with coloured water.
Creating traditional candles involves using an old pan and heat from a cooker hob to melt the wax, so if kids are involved in this process they require constant supervision and help, especially when pouring the hot wax into the moulds. The same goes for the extraordinary gel candles in which makers can embed objects such as sea shells to great effect. Whatever children's candle making kits are selected, safety is paramount, but the pleasure obtained from the finished objects is well worth the effort.
As well as the wax, candle making sets will usually include stearin, wax dye, wick holders and wick, as well as a wicking needle and the all important instructions. Once candle makers are proficient at this hobby, they usually purchase all the materials separately, and start to experiment with new shapes and designs. Some resulting candles turn out into stunning works of art and may never even be lit!
FEATURED RETAILERS

The world's most famous online retailer sells an unparalleled selection of toys.
Visit Amazon Now >>
Other categories in our
Arts & Crafts
section:
Animation Kits
,
Balloon Modelling
,
Card Making
,
Easels
,
Face Painting
,
Fashion Design
,
Flower Press
,
Jewellery Kits
,
Modelling Dough
,
Origami
,
Sequin Art
,
Sewing Kits
.