Children's Mystery Games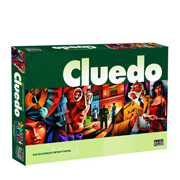 Whether itís an interesting book, TV drama or thrilling film, everyone loves a good mystifying plot. A great selection of childrenís mystery games (some of which are based on favourite characters like Harry Potter) help to fuel kidís intrigue into Ďwho dunnití. Cluedo probably has to be the all time favourite mystery game, with well-known characters such as Scarlet, Plum and Mustard who are all trying to find out who committed the crime and with what weapon!
Whilst death and murder are pretty unsavoury topics, it seems that both kids and adults canít get enough of it for entertainment judging by the number of games featuring these topics. Whilst some of these are aimed at adults with Paul Lamond being the clear market leaders, other childrenís mystery games based on the Famous Five books are more concerned with getting kids to find out the thief than the killer. Little girls are well catered for with mystery games that set up pretend dancing dates with popular boys. They, however, may like to play a game guessing which Star Wars character their opponent is trying to be.
Any pastime where kids have to use their knowledge to solve a problem can be classed as a childrenís mystery game, and may even include a game of hide and seek based on a series of clues or sounds. Online versions are popular with kids as they can get to play them against someone anywhere in the world. Others can be downloaded and then played at home.
FEATURED RETAILERS

The world's most famous online retailer sells an unparalleled selection of toys.
Visit Amazon Now >>